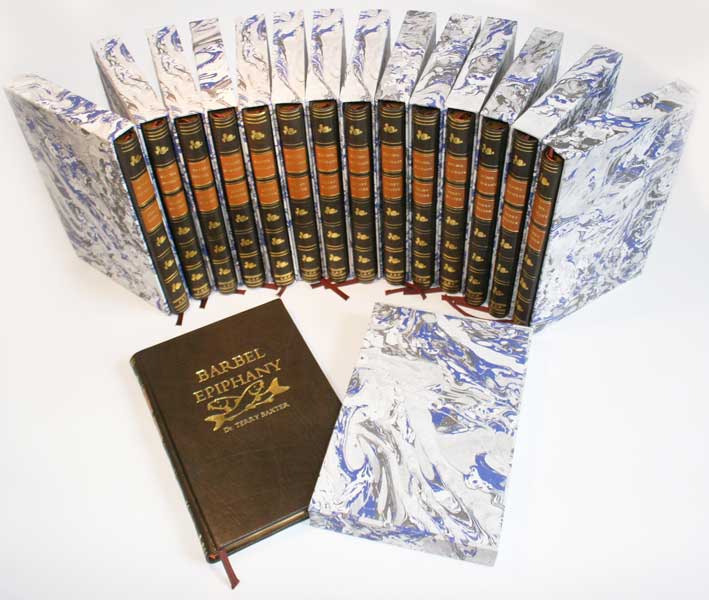 We can hand craft new books to any specification and size, from very traditional designs to contemporary abstract works. We specialize in unique books, albums, sketch books, commemorative tomes and re-bindings of old favourites.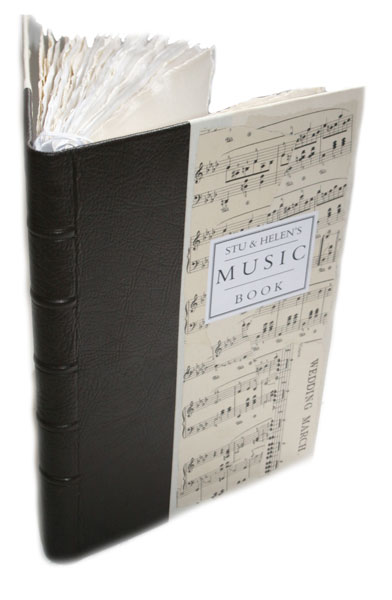 We have produced bespoke books for artists, colleges, corporate and small businesses, private clients, and heritage organizations.
A bespoke book makes a perfect present for a wedding, anniversary, birthday, retirement, birth, or to mark a special event.
Bespoke books we have created in the past include journals, music books, albums, sketchbooks, travel journals, recipe books, folders, and certificate holders. We can cater for any style and theme – please see the Gallery for examples of our work.
Contact us to discuss your requirements. We keep the price as reasonable and affordable as possible, and can always offer you a number of options to make sure you get a high quality, unique book at a price you can afford.