Tom O'Reilly began an apprenticeship with his father, the renowned bookbinder Kevin Reilly, in 1993. Kevin was described by John Benjemen, as a 'book producer of genius' for his work on the The Old Stones of Lands End, published by the Elephant Press, 1973.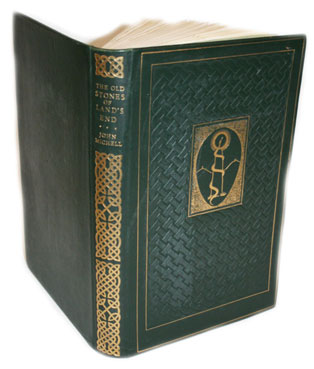 Tom worked with his father to create special bindings for clients such as Sir James Goldsmith, Edward Goldsmith, The Earl of St Germans, Zac Goldsmith, Sir John Aspinal, Andrew Lanyon, Guy Bentinck, Ken Symonds, and Robert Lenkiewicz.
During this time, Tom produced his first book, written and illustrated by himself, The Spirit of The Pond, which was published by Macmillan, London, in 1996 and Shoeisha, Japan in 1998.
A subsequent poetry book entitled A Stream Of Words, which was written, illustrated, printed and hand-bound by Tom, attracted the attention of the late poet laureate, Ted Hughes. In an open letter about the book, he described it as "…a really handsome little object, which I'm greatly enjoying. I can see you've put a lot into it."
Tom then founded the angling publishing company, The Little Egret Press, with the idea to combine his love of writing, illustration, typographical design and bookbinding. The Little Egret Press was started with help from The Prince's Trust. His Royal Highness The Prince of Wales has always been a great supporter of Tom's work.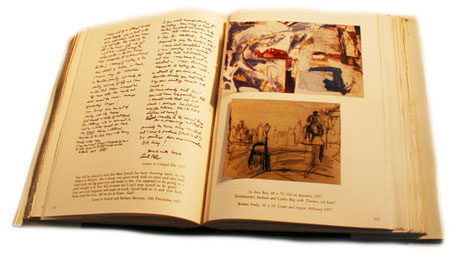 "The Prince's Trust has helped over 400000 young people since I started it in 1976, but I don't think that we have supported one person who possesses such an astonishing array of talents. The craftsmanship in the production of the leather bound book is stunning." (HRH The Prince of Wales)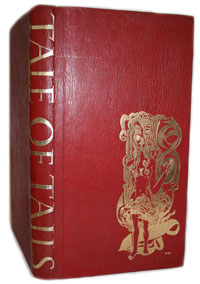 The Little Egret Press had now published over 60 books on all manner of coarse, game and sea fishing, many of which have sold out and become extremely collectable. In 2011 The Little Egret Press jointly won the prestigious Creative Enterprise Cornwall Award for work completed with Freya Morgan, a work experience student from University College Falmouth. This work involved bookbinding and graphic design work.
In 2011 Tom graduated from University College Falmouth with a Master's degree in Illustration. His graduation exhibition featured illustrative bookbinding, and explored the concept of bookbinding as a form of art as well as craft.
Over the past few years, Tom's bindings have been exhibited in the Royal Academy Summer Show 2012, and the V&A collection, and he has been commissioned to restore and reproduce books for the National Trust. His work is collected and commissioned by bibliophiles from all over the world.